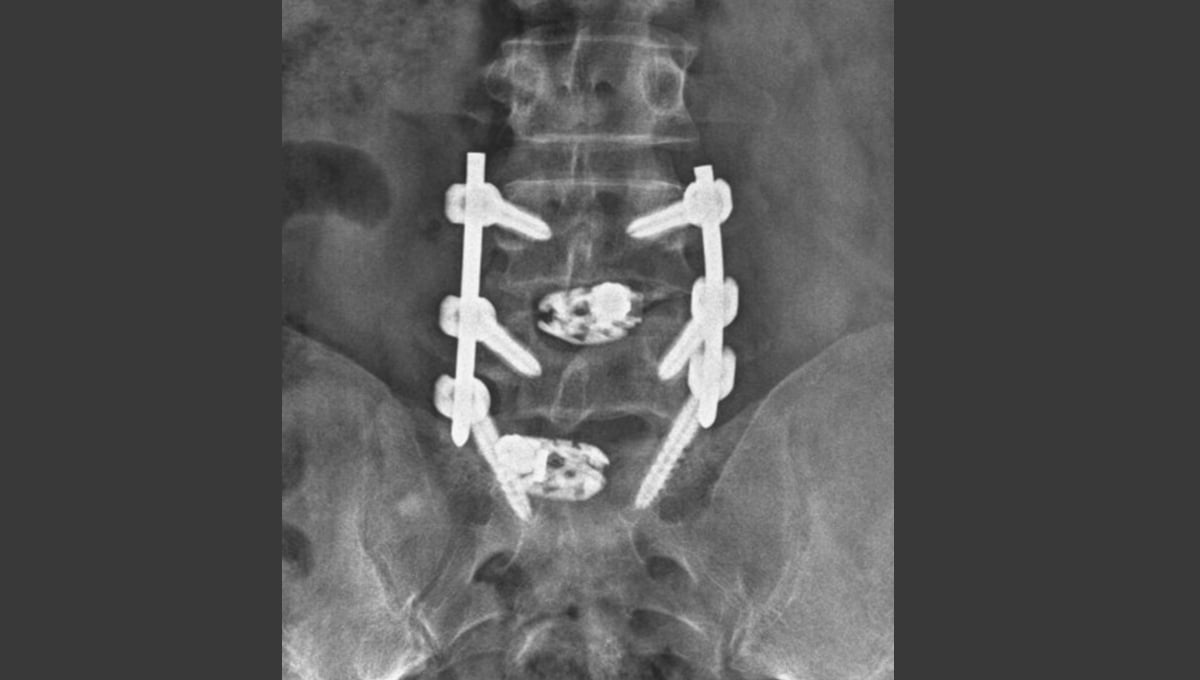 Whoever came up with the proverb "All good things come to those who wait" missed the mark. Just ask Michael, who stepped into the courtroom on a Monday - a medically disabled railroad delivery driver, and left it 36 hours later - a millionaire.

When Michael first started work as a delivery driver for the Long Island Railroad, his job description said he'd never have to manually move freight heavier than 250 pounds. So how did he wind up pushing 20 times that amount?

Michael was sometimes tasked with delivering 5,000 pound wheel sets to the yard on his own, rolling them over a rail down the center of his flatbed truck. If that wasn't grueling enough, the trailer he used would see-saw slightly as the weight shifted, leaving him with an uphill climb. So it came as no surprise to anyone when he suffered a herniated disc in his lower back which required surgery and resulted in a medical disqualification from his job.

As far as trials go, the uphill climb was going to be the railroad's this time, and they knew it. They initially offered Michael a settlement of $375,000, but I urged him to demand more. That number may have covered the wages he'd lose, but did nothing to account for the pain and suffering he'd live with for the rest of his life. The fight was on.
My case strategy was straightforward. I would call Michael to the stand to describe what happened; his surgeon would speak to his injuries; an economist would provide context on how much earning power he'd lost; and a contingent of additional witnesses would appear and make the case airtight.

But trials are organic situations that can change directions in a hurry; the best attorneys need to respond and adjust accordingly. In this case, the railroad made a scheduling mistake and notified the judge that its own medical expert couldn't appear as scheduled and would be delayed in appearing until Thursday, two days later than originally scheduled. I decided on the spot to drop three of my witnesses from the list and go for a fast finish. The defense had only 10 players on the field and I hiked the ball.

The gamble carried some risk, but years of experience arguing railroad cases in courts around the country created confident instinct. With the case starting on a Monday, I knew the judge wouldn't be willing to keep the jury waiting for two days if we finished by Tuesday. If testimony stretched on into Wednesday, though, he may have called an early recess and allowed the railroad to bring in its last witness the following morning. I wasn't going to let that happen.

I presented a simple case with a clear narrative: Michael never should have been handling the weight, the railroad knew it, and they made him do it anyway. I called his supervisor to the stand and he pushed a, "this is how we've always done it" defense. I countered his testimony to expose this as the admission of guilt that it was – the railroad not only placed Michael at risk, but untold others in what was a clear, indisputable pattern of malfeasance. The supervisor confirmed on the record that the weight they demanded Michael push far exceeded the railroad's own written standards and there were safer ways to do the job, like building a loading dock.

The railroad also argued that age was the reason Michael's back broke down. Although Michael was a strong man, he was in his late 50's. But that hardly gives the railroad a pass. If anything, I argued, it makes their actions more egregious since they pushed a more vulnerable worker into a situation that would almost certainly result in injury, even in a worker half his age.

The jury clearly agreed. We wrapped our case up on Tuesday afternoon, and after deliberating for a little over an hour, they awarded us a $1.1 million gross verdict.
It should be noted, we were able to walk Michael through the process of receiving two separate disability pensions, something his previous attorney never even told him to apply for, likely because that attorney only dabbled in railroad law. If you're a railroad worker who's been injured on the job, you should always consult a Federal Employers' Liability Act (FELA) specialist who knows the industry and its laws.