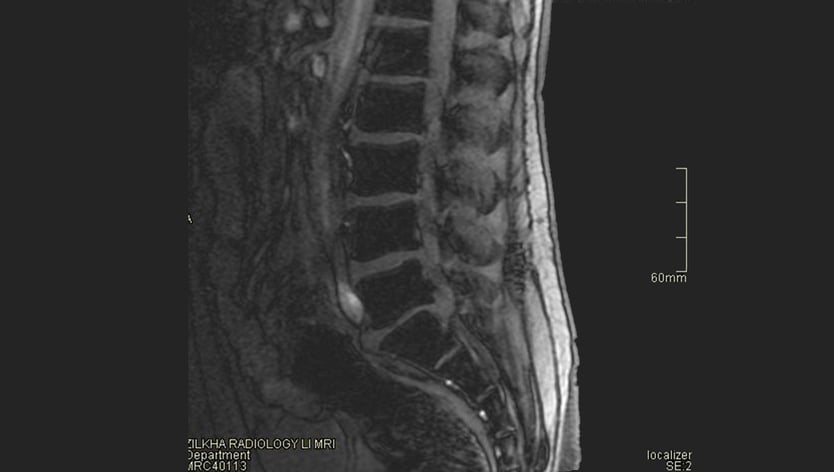 Life didn't have to be so hard for John. The pounding his lower back absorbed after a decade as a diesel mechanic for a commuter railroad had taken its toll. He checked himself into the hospital for a three-level spinal fusion to relieve chronic pain that had become unbearable.
The suffering was unnecessary. John's work involved bending over a locomotive engine at an awkward angle for hours at a time, performing heavy labor. But with some equipment common in other yards, he could have pulled the hood off the locomotive to work on the engine in a more comfortable position, or removed portions to work on them externally.
He suggested new ways to do the work that would have been safer and more efficient, but the railroad refused. Not for any good reason – they simply had always done the job one way and were not interested in changing. It's the kind of story many railroad workers have heard before, and it far too often ends with an injury called a cumulative trauma disorder.
Cumulative trauma disorders can form in joints, tendons, nerves, ligaments and muscles due to strenuous motions that are repeated over long periods of time. They are seldom diagnosed because workers and employers tend to chalk it up to old age.
In John's case, a jury recognized the unfairness of what he was forced to endure and rewarded him with a generous settlement. Although the compensation will never make him whole – he'll struggle with pain for the rest of his life – the outcome spurred change at the railroad that just might ensure his co-workers lead happier, healthier lives.
When Do Aches and Pains Become Cumulative Trauma Cases?
Some of you reading this may be wondering about your own work conditions and whether your situation would qualify as a cumulative trauma case. The line can be a fine one.
Railroads typically counter that the worker got too old to do his or her job, and the truth may be that simple. Even Tom Brady will hang up his cleats one day.
But while Brady entered the League fully aware of the occupational hazards that awaited him from NFL defenses, it would be another story if Bill Belichick demanded he do a dangerous and unusual throwing drill every day until it blew out his elbow.
As a starting point, consider these key questions as you determine whether your cumulative trauma injury is the railroad's fault. Did the railroad's negligence cause your injury? Could it have reasonably been avoided? Were they aware, or should they have been aware, they were placing you in harm's way?
Here are a few examples of the kinds of work conditions that have caused cumulative trauma:
Failing to install safe seats in locomotives, allowing the vibrations from locomotives to transmit to worker' spines, literally shaking their vertebrae apart.
Failing to provide stable level walkways in the yard.
Using mainline ballast in the yard instead of yard ballast.
Using hand tools when power tools are available.
Understaffing, forcing one worker into the dangerous position of doing a job intended for multiple people.
Making workers move heavy objects at awkward angles, putting unsafe stress on joints, when safer alternatives were available.
What Should You Do?
If you believe your employer is responsible for a cumulative trauma disorder, talk to an attorney. You and your counsel will need to have a candid discussion about the facts and research the situation thoroughly before deciding if it makes sense to proceed.
When cumulative trauma cases go to trial, the testimony of expert witnesses is critical. Your doctor must be knowledgeable enough on the details of your job to be able to rule out any non-work related causes and offer those opinions with a reasonable degree of medical probability. Sometimes a specialist will need to be brought for testimony after studying your medical records. In John's case, we used an expert in ergonomics to explain how the posture he was forced to assume as he worked destroyed his back, and demonstrated that there were tools and procedures available to avoid this kind of hazard.
You can bet the railroad will bring its own hired guns to argue that the conditions were fine and couldn't have caused the injuries. They'll nudge the jurors to ask themselves, "Didn't the employee sign up for heavy labor when they took this job?" or "Isn't this just Father Time catching up with them?"
With so much room for doubt, cumulative trauma cases are difficult to prove. Railroads may ask the court to toss out the case before the jury gets to hear the evidence, and if you're assigned a skeptical judge, he or she has the power to do it.
All of this makes the case for how important it is to retain an attorney with an established track record in cumulative trauma cases.
*The name and details of this case have been changed to protect the client.
Learn more about injury cases and successful verdicts in our case studies.