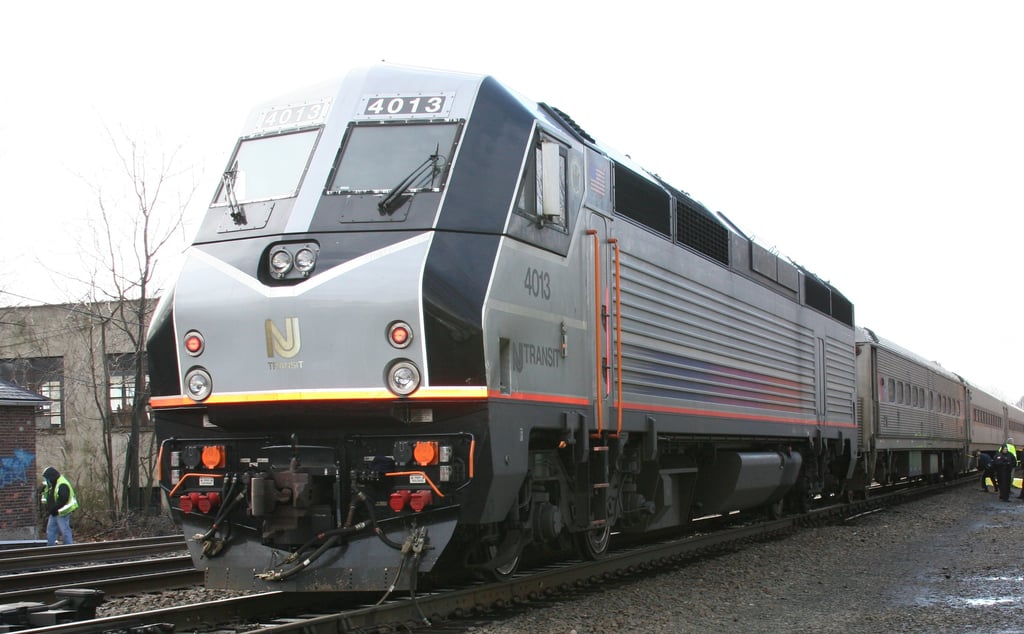 When all you do for a living is sue passenger railroads like NJ Transit and freight carriers like CSX and NS, the calls start coming from clients and friends alike as soon as something like the Hoboken crash hits the news. Everyone asks me "What happened?"
As flattering as it is to be seen as someone who has the inside lane on knowledge, the first and best response is – wait for a proper investigation. Too often we jump to conclusions. Even NJ Governor Chris Christie pushed the hype during an afternoon press briefing. He hadn't seen the download from the train's event recorder when he said, "The train came in [at] a high rate of speed and crashed through all the barriers."
Speed may not have been what led the train to crash through the concourse, killing a woman. Even at 5 mph, that New Jersey Transit train would have plowed into the concourse without the brakes applied.
The Governor shouldn't say the train was moving at a high rate of speed, because it's all relative. That's because that train consisted of four Alstom Comet V cars (cab + 3 coaches) and had a trailing GP40-PH 2B locomotive. (Each Comet V car is 85 feet long, 10.5 feet wide and weighs just over 100,000 lbs.)
There are at two kinds of bumper blocks in use in Hoboken, at least, and the kind involved in yesterday's crash provided minimal security for thousands of people walking in front of arriving trains.
See the photos below where I have circled bumper blocks in red.
Here is an image of a Comet V NJ Transit at a substantial concrete bumper block on a peripheral track in Hoboken.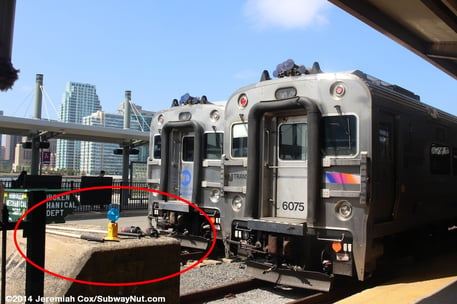 Here is an image of a bumper block of the sort involved in yesterday's crash. See the difference?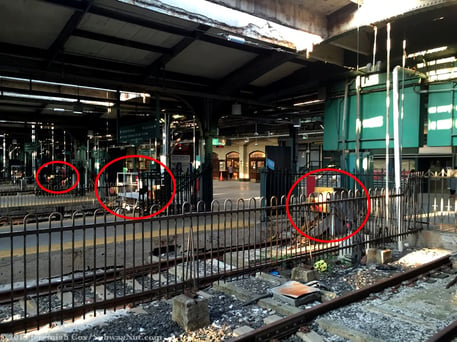 Not only is the bumper block in the area in question not as large or as solid as the concrete blocks, according to a railroad engineer I spoke with, it was positioned backwards to save space in the tight terminal, effectively making the block more of a ramp than a stop.
The locomotive on this train that crashed is just about 62 feet long and weighs 286,000 lbs. That is a total of almost 690,000 lbs moving forward. Without brakes being applied, is it any wonder that the train ran across the concourse?
So as we wait to see what happened on board to create this tragedy, don't forget that choices made decades ago, like design and layout set the stage for this very accident. Ask any locomotive engineer, and you will hear that bumper stops are well known to occur. Knowing of a reasonable likelihood of danger and not preparing for it is the very definition of negligence.
If you were injured in the Hoboken accident click here to find out what you should be doing right now.