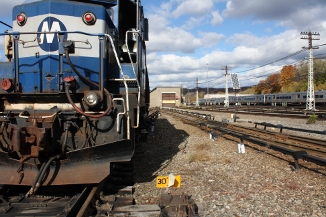 Here is the face of MNRR's continuing safety initiative. His name is Justin Vonashek. He will start on Jan. 4, 2016 as vice president of System Safety. Will he able to win over the trust of the rank and file track level workers? That remains to be seen, but a lack of on track experience isn't a good sign, despite his transit accolades.
Candidly, I hope he brings new life to what is supposed to be an increase in safety at MNRR. It seems that the MNRR of the last 10 years is coming back to life, and that is precisely what cannot happen.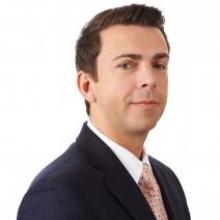 According to the official MTA release, Mr. Vonashek was a winner of the Top 40 under 40 in Mass Transit in 2013. His railroad career started in 2005 when he worked at Metra in Chicago and then MBTA in Boston. His railroad career began as a transportation specialist and he then took turns as corporate trainmaster, manager, schedules and services and then director, regulatory compliance until February 2014. He then went to MBTA in Boston where he was the chief safety, security, emergency preparedness and regulatory compliance officer at MBTA Commuter Rail in Boston.
His new job will be to "oversee all efforts to ensure the safety of [MNRR] customers and employees."
A native of Chicago, he holds a Bachelor of Science Degree from the Illinois Institute of Technology and continues to work on a Master of Science degree in Transportation Management.
There are too many avoidable close calls still occurring and too much intimidation of people just trying to open their mouths about safety concerns.
While I know that fresh eyes are a good thing, having someone who has come up through the system from the track level is just as important. Unfortunately, Mr. Vonashek started and has remained primarily in an office, with his start in the area of auditing and scheduling train scheduling while working as a Transportation Specialist.
Building trust with railroad workers – who regularly run into interference just trying to make their jobs, and the commuters' rides, safer – will be a challenge for Mr. Vonashek, but one he would do well to take on.