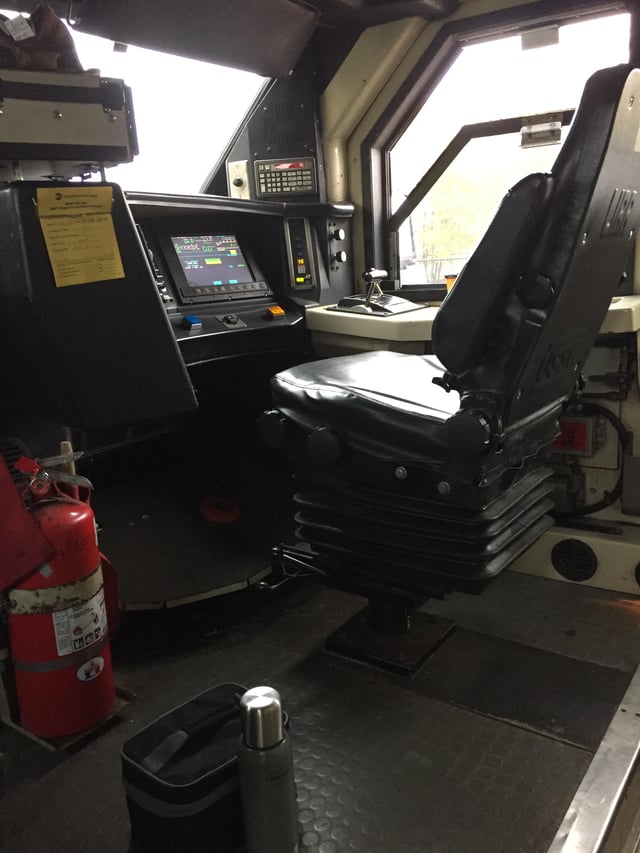 Was it the promise of better pay? Maybe it's because you thought you would have better conditions sitting inside of the cab? Or maybe it is the cool factor of being in control of a multi-ton behemoth.
Whatever your reason, you have probably learned that being a locomotive engineer is not everything you dreamed it would be. In fact, many of the hazards that you face are hidden or unique to your particular position.
For one, the air conditioning doesn't work in the summer. Most people would think that's no big deal, just a minor inconvenience that makes the job less comfortable, just open the window. But the reality is that it exposes you to various health hazards.
For example, you are exposed to diesel fumes. Those fumes, and the benzene that they contain, put you at a much higher risk of various forms of cancer. And what about having to run with the window open? Depending on the amount of time you have to run with the window open and the speeds, you are at a much higher risk of hearing loss.
An unairconditioned LIRR C7 locomotive cab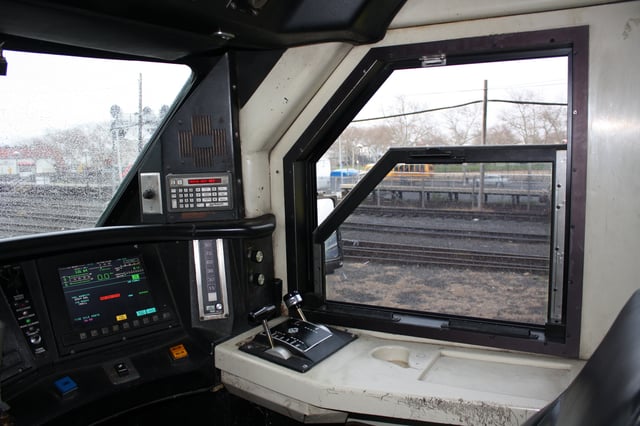 What about in the middle of winter when the catwalks are icy? No one thinks to get rid of the slippery surface so you can safely get to the cab. The same issue arises when the fuelers don't clean up after themselves.
And what about boarding the locomotive when it is the middle of the night and there is railroad debris throughout the yard? Or what if your locomotive is parked over a drip pan which requires you to step on the slippery oil and fuel remnants?
Drip pans like this one at Speonk present unforeseen slipping hazards, due to oil, sand or both.

Dilapidated walkways, left to decay. Especially dangerous at night and when snow-covered. If you don't walk on them and get injured, they will charge you for not walking on them. If you do walk on them, you run a higher risk of injury because of the poor conditions.
Here's an example from West Side Yard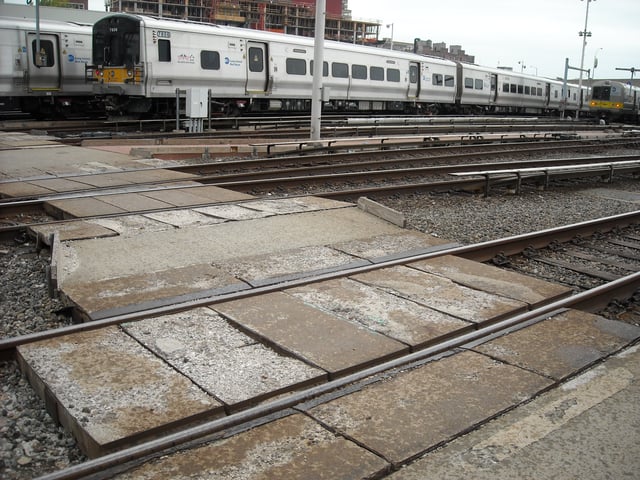 And then there are the seats in your equipment. If over the road tractor-trailers can have air suspension seats to protect the spine, then why is your body being exposed to thousands upon thousands of miles of harsh vibration and jarring forces?
Locomotive cab with a rough riding seat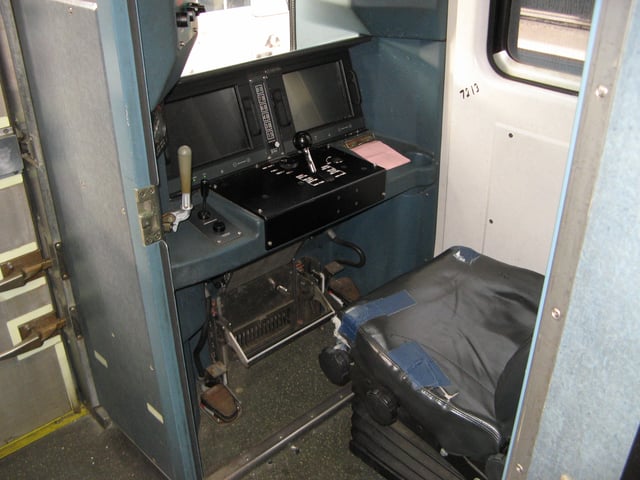 These photos all demonstrate unsafe conditions that some of my engineer clients have been exposed to. And in many of them, the unsafe condition is not obvious. And of course, that makes it all the more dangerous.