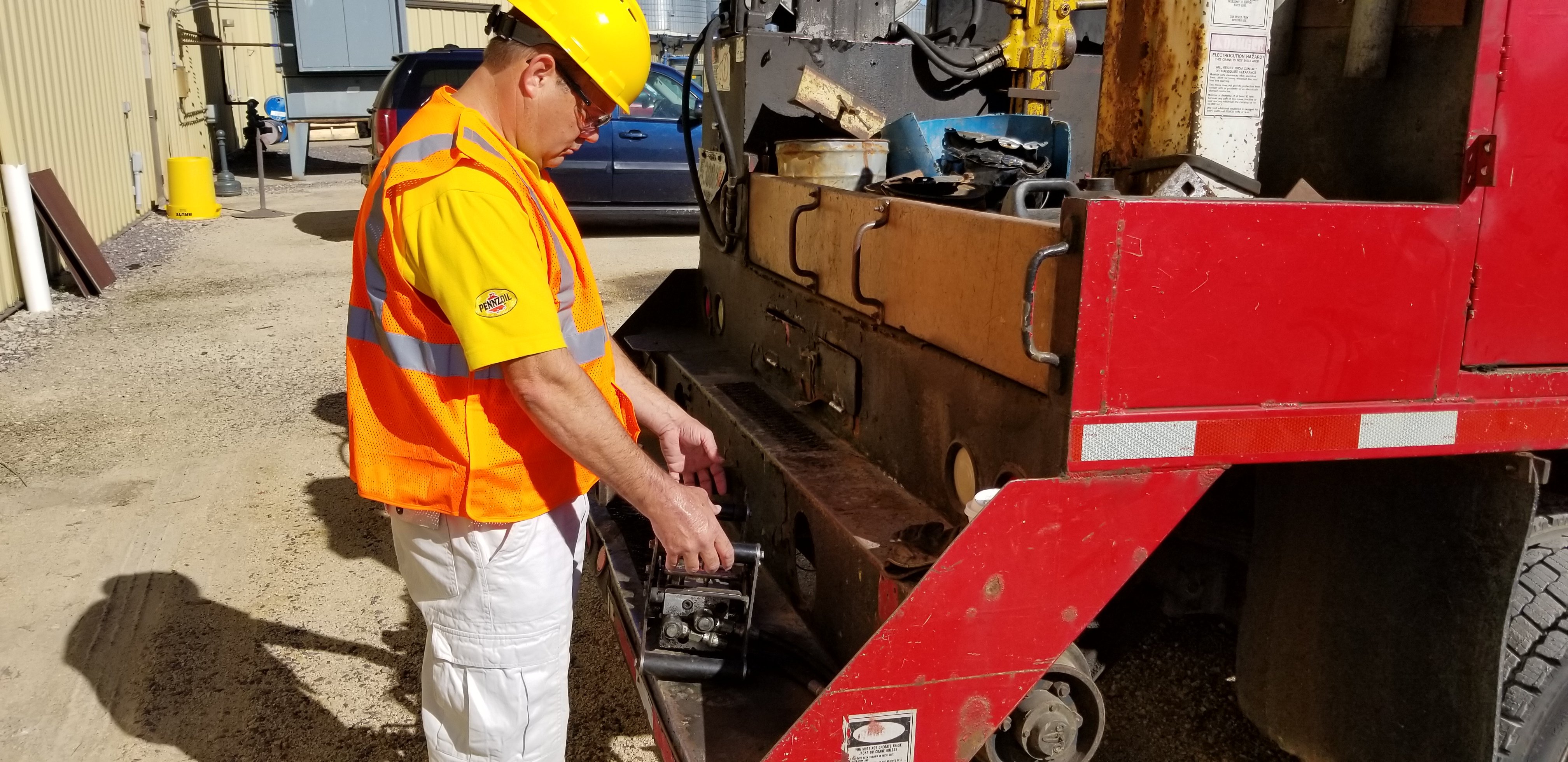 You already know working for the railroad is dangerous, but it's more than your back and joints that are at risk. Sometimes it's your job.
That was the case for Javier*, a young welder with just a couple years in. Last winter he was doing his job for Springfield Terminal Railway Co. when a set of rail rollers under tension dropped a piece of rail striking his knee and knocking him to the ground. He knew he was hurt so he reported it right away. It wasn't an accident he caused (even his foreman admitted the welder hadn't done anything wrong). Nonetheless, the railroad did what it always does: it issued an investigation letter under the discipline provisions of the Collective Bargaining Agreement (aka the contract).
This scared the heck out of Javier. He'd never gotten hurt on the job and never had a letter dropped in his file. He felt threatened by the letter's accusations of his "responsibility" for the accident. He was only out of work for five days, luckily with only a sprain. But, without an attorney to counsel him, he waited anxiously for the upcoming hearing, worrying that this might be the end of his railroad career at age 25.
But then a friend suggested he consult a lawyer with railroad experience, and Javier came to me.
I immediately filed a complaint with OSHA, challenging the policy of the railroad of using the discipline provision of the CBA to essentially threaten every employee who reported an injury. The company hearing didn't happen for three months, all of it stress for Javier. I talked to his union rep, who represented this young welder at the hearing. I gave the rep a few questions for the hearing and he made the point that knee-jerk charge letters inhibit people from reporting on-the-job injuries. The company found Javier innocent of any violations.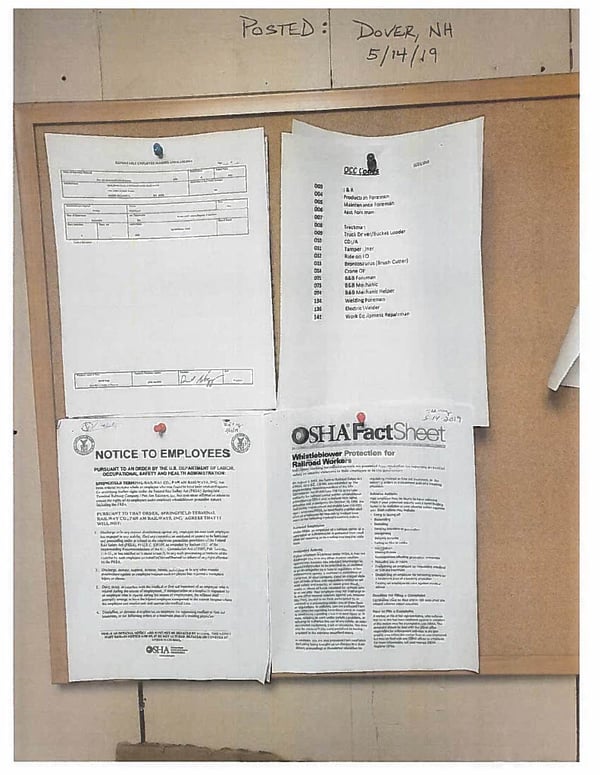 Posted: Following its investigation, OSHA posted this notice at Springfield Terminal Railway reminding workers that the law protects them from retaliation by the railroad.
At this point, his name was clear but there was more to be done to make this situation right. The OSHA investigation continued, resulting in a finding that the charge letter was a retaliatory tactic because he reported his injury. This is what we call a Whistleblower case.
OSHA agreed with our claim and awarded Javier $10,000 in compensatory damages, $75,000 in punitive damages and directed the railroad to pay attorney fees on top of the award. Read OSHA's full findings here.
What does this mean for you? The railroad cannot intimidate you just because you report an injury. The law requires you to report an injury and is there to support you when the railroad retaliates.
Would you have the same result as Javier? There's no guarantee. (That's why we lawyers are required to say: Prior results cannot and do not guarantee or predict a similar outcome with respect to any future matter, including yours, in which a lawyer or law firm may be retained.)
What you can expect is injuries, it's a dangerous environment, and that unless it's held accountable, the railroad is likely to act in its own best interest not in yours.
Learn more about railroad retaliation cases. Download the Whistleblower Guide.
*The name and details of this case have been changed to protect the client.