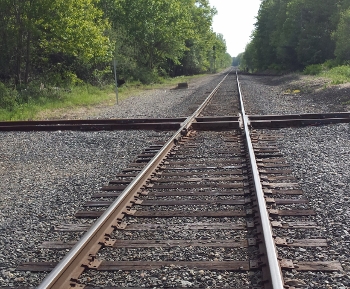 For over 240 families, the crash of Amtrak Train #188 wasn't over with the start of the next news cycle. Injuries and treatment persist. Deaths continue to weigh heavy. If you are in that group, or have a friend who is, you know your tragedy is still a real and present force, even if the rest of the country has moved onto summer.
And there is a lot to sort out.

If you're still dealing with the aftermath of the Amtrak crash, here are 10 things you can expect to deal with in the next 30-90 days, based on my years inside the railroad industry representing workers. You can read the most urgent questions and answers for crash victims here.

Note: This blog isn't legal advice. It's meant to be educational and give you an idea of what you'll be facing. Your lawyer should help walk you through these frustrating hurdles, including filling out forms.
1. Medical bills – Amtrak has decided to pay only for your initial emergency room visit.

Inexplicably, all of the injured are being left to fend for themselves for any subsequent treatment. This means that your care will depend wholly on what doctors are part of your insurance plan, and if you even have health insurance. I am already addressing this with one of my clients from the derailment. He could not go to the orthopedic surgeon recommended by his doctor because it was "out of network". And I am also addressing problems with the insurance company not wanting to pay for an MRI because the insurance company thinks the rail carrier should be paying. The railroad carrier has said that the health insurance companies can subrogate their claims against any recovery. That means that a part of any recovery from a lawsuit against the railroad will go directly to the insurance company, instead of to you. It also means co-pays and deductibles are now on you to pay upfront
2. Short term disability – You can seek short term benefits immediately, to the extent your injuries are not considered work-related.

These benefits are usually through the state or through your employer as part of a group policy, these benefits have no or a limited waiting period before you are eligible. This claim is done by phone or online in most states. (For more information click here for New Jersey ; click here for New York; click here for Maryland; click here for Pennsylvania.)

However, HOW the form is completed can affect your claim against Amtrak stemming from the crash. A railroad lawyer can help you fill out this form properly to avoid miscommunication down the road and minimize the rail carrier's right to push compensation off on state benefit programs.
3. Unemployment insurance – You don't have to lose your job to apply.

If you are unable to work as a result of your injuries and you either work on a commission basis or in an hourly job, which only pays when you are able to work, then you may be eligible for unemployment insurance through the state government. However, just like #2, HOW the application forms are completed can affect your claim against the company stemming from the crash. Again, see a lawyer with railroad experience to walk you through this.
4. Long term disability insurance – Similar to short term disability, but with a longer waiting period.

Often restricted by a 30-90 day waiting period, this is money that pays you for one to two years, often triggered by your inability to perform your usual occupation. Again, you may have purchased this insurance individually or have it available through your employer. Call your Human Resources department if you don't know for sure.
5. Worker's compensation - You can still apply even if you weren't "at work" during the accident.

Many will overlook this benefit. It is keyed off state law, but will pay you a set amount if the derailment occurred while you were in the course of your job. Don't be too quick to assume that because you were not on-the-clock you cannot recover. If the job required you to travel and addressed the how and where of the travel arrangements, there could be money waiting to help you get through this time.
6. COBRA Benefits – Your family still needs healthcare after the death of a spouse.

For those left mourning the ultimate loss of a loved one, you will need to face the continuation of health, dental or vision benefits. How you pay for these benefits, when you need to start paying and what you receive are tough questions that will not get better by leaving them until later. The sooner you or someone you trust contacts the Human Resources department, the sooner you will know what you have to work with. The loss of these benefits should also be part of any claim made to Amtrak.
5. Life insurance – You'll need to access those plans for the wave of bills coming due.

The banks, hospitals and funeral homes have no doubt already started to send bills to your home. Life insurance benefits are available both privately and through employer-sponsored plans. Of course, they too require more forms to be prepared. If you can't get your head around this one, appoint someone in your family to work with your lawyer to get the process rolling.
6. Death benefits – If the worst occurred, there are often riders to cover the immediate expenses.

These are often part of other insurance policies and provide limited money that can help paying for funeral arrangements or travel costs related to such an unforeseen tragedy. You may also have access to social security death benefits, but the time to file is limited. You'll need a certified copy of the death certificate, at a minimum, to receive these benefits.
9.Severance pay – Your spouse may be due additional pay from his or her company.

If you lost your spouse, you may be entitled to a payout for unused vacation time or other benefits keyed to the length of service. They are often listed in an employee manual or available through requests to the employee relations department. However, having a representative is often best, because you will find it difficult to make these types of calls.
10. Loss of Income – You need detailed proof of your loss to sue Amtrak.

This item is really more related to a larger claim against the rail company, but starts now. You should document what you were making, what others are making in your absence and whether overtime or bonuses are paid out in your absence. You also only have a limited time period to file a lawsuit. Exactly how long you have will depend on where you file. For example, some of the suits have been filed in Pennsylvania State Court, some in Federal Court in Pennsylvania and still others in Federal Court in Manhattan. The statute of limitations on these cases vary from two to three years, depending on the venue.

I know this list is overwhelming. That's why I recommend handing over the tasks to a qualified third party who has handled this situation before. In the meantime, you can help yourself navigate the upcoming months by using this post accident organizer. It will help you keep track of important dates, account numbers, names, logged calls, doctor appointments, bills due and even your treatment plan.