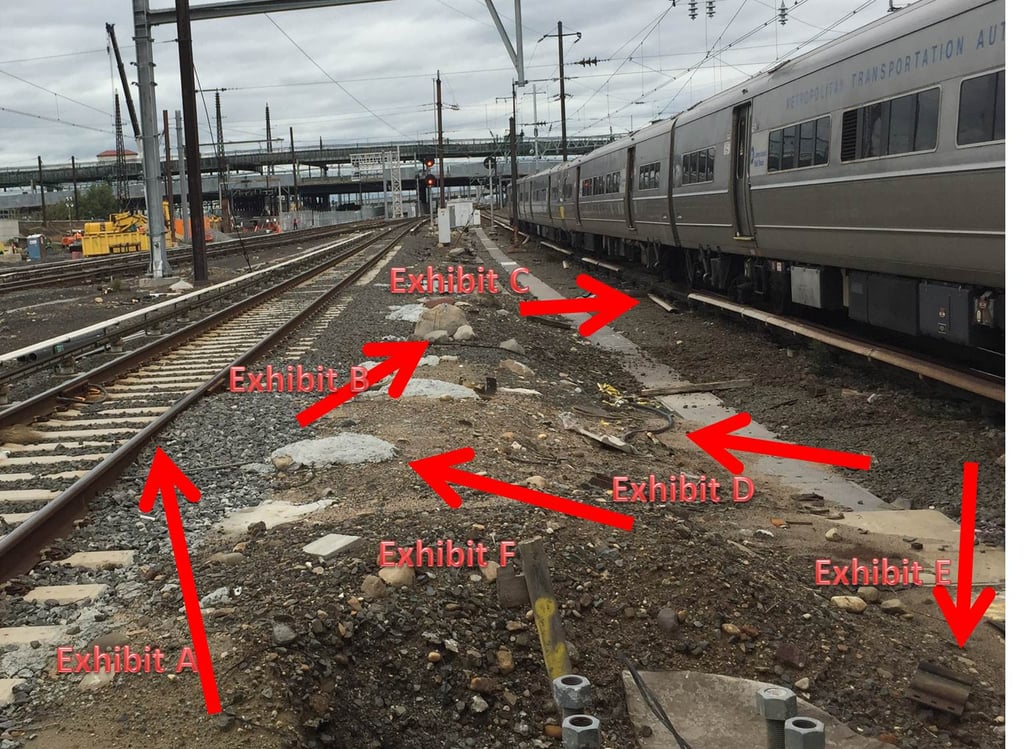 I am testifying at an informal hearing with the Federal Railroad Administration, and I need your help.
At the hearing next week my goal will be to communicate to the administration just how dangerous your work still is, despite improvements in safety. To make my point I would like to show the FRA officials examples of the continuing unsafe conditions that you as a railroad worker are exposed to everyday. Examples are in this photo. More on that later.

I'm hoping you'll help me make my case by sharing your pictures of obvious, everyday hazards you run into on the job. Especially hazards that remain despite reporting them.
You can send your pictures to me via email, confidentially, with the location where you took it and the date.
Include any information you want, company railroad, specific track location, time of day or season, etc. Please also provide a one line explanation of how the condition makes your job dangerous. I'll share all this with the FRA officials. The only thing I won't share is your name. Any photos you send to me will be kept strictly anonymous so as not to invite any company retribution.

Since more than a thousand of you will read this, I hope to pull five truly egregious examples to place an exclamation point on why the FRA needs to remain vigilant to protect your safety.
Before you pull out your phone to look for your own safety hazard, let's get back to this photo. I'll use it as an example what kind of info I'm looking for.

This photo was taken in 2014 at Harold Interlocking, the busiest interlocking in the United States.

Between the empty track and the LIRR train I found six safety hazards. (I bet you can find even more.)
Now, please send me more ammunition. You are the front line for information and I have an audience with the FRA, an organization that can help or watch, based on being moved to action. The ability to improve your safety is in your hands, anonymously.
Again, the details I need about your photo:
Where
When
One line explanation of the railroad safety hazard
And please pass this along to your fellow rail workers who might have examples of their own.
After the hearing I'll report back on the results. Thanks for your help.