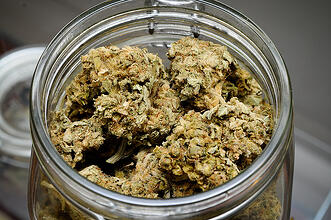 According to published reports, Charlie Davis is a FRSA whistleblower, and he may not even know it.
NBC News and The Bergen Record are reporting that Mr. Davis went for a block operator job when he was bumped from his clerk's position, but instead of a job, he received an ultimatum -- go to rehab, or face termination.

Why? Because he tested positive for marijuana, albeit legally. According to the law, he has 180 days to let OSHA know he was slighted by NJ Transit for following his treating doctor's treatment plan – taking medical marijuana for end stage renal disease. The test result was no surprise, considering Mr. Davis told the railroad ahead of time about his prescription.
There are many varied situations where the railroad can run over its employees' rights, sometimes without those workers knowing their rights have been violated. Mr. Davis' case covers new ground as it relates to legal medical marijuana, but the basis – the railroad punishing a worker who followed doctor's orders – is the same as all whistleblower claims covered by the Federal Railroad Safety Act.
The whistleblower amendments were intended to protect Mr. Davis, and other patients like him, from just this type of grief. It appears though, according to the report in the Record, that by filing in state court, he may not know the whistleblower remedy is available. OSHA conducts a pre-suit investigation and then issues findings, including possible punitive damages, and the railroad has to pay his attorney fees.
But the FRSA whistleblower amendment's 180 day deadline is non-negotiable. At day 181 his claim expires.
Tick tock Mr. Davis, it isn't too late.