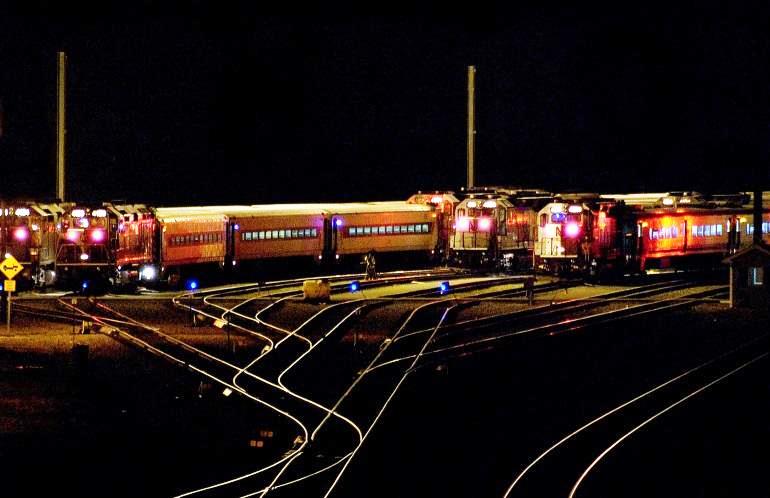 So here we go again. A new year and a new railroad but the same old carrier refusal to accept responsibility. This time, New Jersey Transit.
Presidential Emergency Board (PEB) 249 decision was released this week with this key finding: Union railroad workers at NJT deserve a big raise. You can download a copy here to see details of the recommendation. For final wage numbers, start at page 17.
Just as last year, when the MTA and the press piled on the unions at LIRR for refusing to concede their position, the unions have again been vindicated by the special board convened by the federal government. The boards finding is that the union position is "most reasonable" but it did not have to get to this level. Because the unions were willing to accept PEB 248 months ago. (In fact, the same thing happened with the MTA and LIRR debacle. The union was willing accept the initial PEB decision).
Instead, the carrier refused the governments first recommendation, stomped their feet and crossed their arms. After four days of hearings and lengthy written submissions with back up, PEB 248 laid out a reasonable middle ground recommendation. Of course, the carrier says they cannot afford the board recommendation. However, every one of their current arguments was considered by the board before it reached its recommendation.
Had the carrier merely come to the table in good faith when the contract first expired, it would not be staring down such a daunting repayment of obligation.
There is now a 60 day "cooling off" before the parties are left to their own, very severe, devices. The carrier has the right to lock out their employees, while the union has the right to strike. Either one of those options leaves over 295,000 passengers per day stranded on the platform as early as March 12.
Any time during the 60 days Carrier could avert disaster by actually following the recommendation of the board designed to prevent such transportation catastrophes.
Congratulations to the various unions for standing their ground:
International Association of Sheet Metal, Air, Rail and Transportation Workers – Transportation Division (UTU)
International Association of Sheet Metal, Air, Rail and Transportation Workers