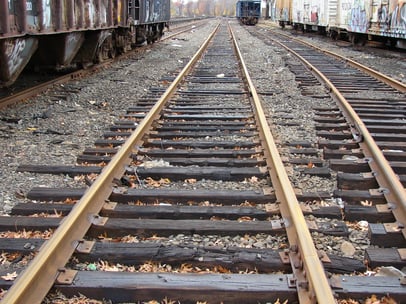 Brian is a 31 year-old LIRR electrician. Or at least he was until a portion of his ring finger on his right hand was severed in an on-the-job accident. He sued the railroad and after less than three days of trial, a jury awarded him almost $2 million for his injury and wage loss.
So, did he hit the lottery?
Hardly. Brian's injury has required three surgeries and ended his career because he no longer has the grip strength for working on the track. Plus he daily experiences wicked pain (he told me a slight pressure on his finger feels like battery acid being poured in a wound.) But with a big number like that floating around it's easy to assume that sustaining a bad (but not life-threatening injury) is the ticket to an early retirement. It isn't, and Brian doesn't want it to be.
How did the jury get to that number?
$2 million dollars is a LOT of money. You might be thinking, is a finger even worth that much?
Actually it's less about the digit and more about the context and the effect of the injury.
Let's deal with context first.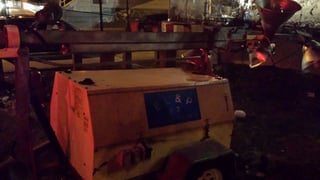 When Brian was injured two years ago he was assisting a partner to set up a mobile light tower. These are the larger tow-behind style that are attached to a generator that you see at construction sites.
The partner was on the crank and Brian was pushing up on the head of the mast to relieve some of the weight. Brian wasn't wearing his gloves. The cable on the winch snapped and the mast fell down, trapping and severing the tip of the ring finger of my guy's dominant hand. It was a guillotine, and the injury could have been very much worse.
What made this a case worth suing the carrier over, and what the jury found, is that the LIRR created the problem by storing the equipment outside in the elements which lead the cable to deteriorate and snap. The railroad also compounded the danger by not telling their employees what to look for in the safety of the cable. The railroad owned the equipment for years and admitted there was no inspection or maintenance protocol. That made them responsible for the accident (and liable under the FELA). But not totally responsible.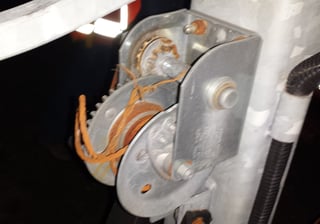 Because he was standing on the wheel well pushing up on the mast, the jury found Brian to be 10 percent responsible for his injury and reduced his award from $2,130,000 to $1,917,000. This is an important point for workers who are thinking of suing their carrier for getting hurt at work. Railroads are only liable to pay if the railroad's negligence caused, in whole or in part, your injury.
Your degree of responsibility is especially important to consider when you and your attorney are offered a settlement. This is something called contributory negligence. You may think the number is great and want to settle right away, but your attorney (if he or she is experienced in trials against the railroad) may see evidence that shows the railroad is actually largely responsible for the injury. This would influence his or her advice on whether to continue to push for trial. Conversely you may balk at the railroad's offer (maybe because you know a guy who got more for his knee surgery, back injury, whatever), but your railroad lawyer may know it's a good offer in proportion to your responsibility for the injury.
In this case LIRR never offered Brian a dollar. The railroad said it was his own fault and his injury wasn't really that bad.
The lesson here, besides get a railroad lawyer who has trial experience, is to not be blinded by numbers and "what you think it's worth".
Consider the long term effect of the injury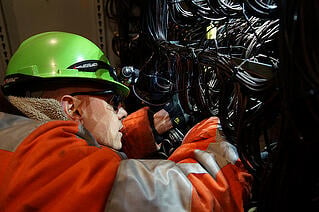 Brian's fingertip amputation was a clean cut. When he got to the hospital he hoped doctors could reattach the severed tip, but the ER surgeon said it wasn't viable. Instead, he had three surgeries to cover the wound and then therapy. The therapy was to restore his grip strength and reduce the hypersensitivity. As I said earlier, any pressure on the tip of his finger causes searing pain. And his grip strength has remained less than half of what it was and should be. There's no way he can continue doing electrical work on the railroad. (As a side note, the company tried to pretend that it wasn't going to medically disqualify him because the case was pending. But the medical records were full of comments that he could not return.)
The bulk of the jury verdict was wage loss. More specifically the effect of the injury on Brian's future earnings. I used a wage loss calculator to determine he had $180,000 in past wage losses and potentially $2,300,000 in future wage losses. (Learn more about calculating future wage loss here.) It's not that Brian can't ever work again, but that he can't continue this particular career with the railroad.
At trial I laid out for the jury how valuable a railroad job can be, what with contracts, benefits and a pension, and that takes knowing who to use and how to present the evidence. (It helps to have a FELA attorney who has extensive trial experience when you're looking for a work accident lawyer.) This helped them come to their award figure. That money will help Brian continue to focus on his recovery and give him the chance to re-calibrate for a new career. But really, Brian would give anything to turn back time to the moment before the equipment failed and cut off the tip of his finger.
If you sustained an injury that will likely keep you out of your current job indefinitely, then past and future wage loss are a consideration for you. Download the calculator below to help to calculate your losses.