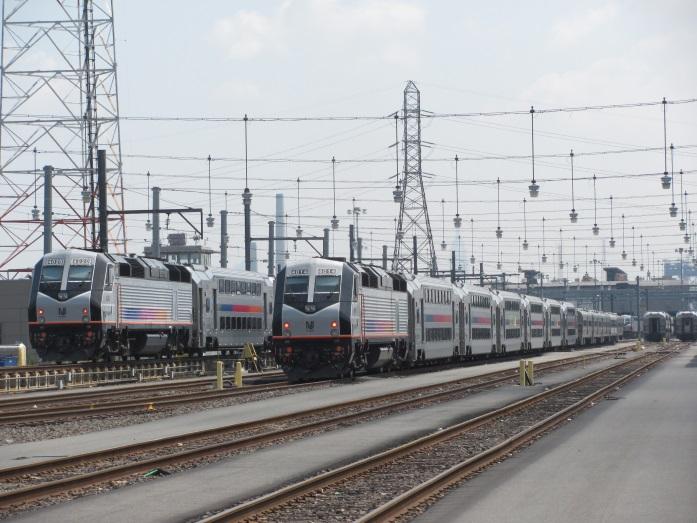 Whether an injured worker suing the railroad for negligence or a whistleblower suing the company for retaliation after reporting a safety hazard, my clients always ask, "Should I settle?" There is no hard and fast formula when facing a legal battle. There's a balance of risk and reward involved in every case. The key to any battle, of course, is knowing when to accept the other side's surrender.
In this post I'll answer some of the commonly asked questions about settling versus holding out for a jury verdict, to help you understand the best course of action for you.
NOTE: Your lawyer's experience is one of the greatest influences on your case's potential value. I am always a proponent of hiring a trial lawyer, not a litigator (that's a lawyer who works in offices rather than at live trials). If you're going to war you want someone who is battle tested, not someone who has merely read theoretical textbooks.
Here are some common questions:
Will I make more money if I take my case to court?
In all but two instances, I have always obtained more money in a verdict than was on the table as a settlement offer. And those two times I didn't, I knew what was coming but because of other case issues, had no choice. So why then don't I just take every case to verdict?
Anyone with real trial experience will tell you that most of the time a fair settlement is a better choice than the chance at a stellar verdict. Arriving at the best possible settlement is not the result of fear, but healthy respect for the uncertainty of jury viewpoint.
A client example: knee injury
A client is working in a rail yard as a car inspector at night, alone. He begins to cross a track. His rear foot slips on something. He falls into the gauge of the track, just 10 feet from a train that is live, though not yet keyed in. Immediately after falling, he scrambles across the track and tries to compose himself. He does not go back to look at what slipped under his foot. He knows the ballast was well below the top of the ties. He knows something was slippery and moved under foot, and it wasn't just ballast shifting. It was dark and he could not see in the shadow of the train and rail what was at the bottom of the rut. As a result of the fall he ended up with a knee injury and needed arthroscopic knee surgery. He lost five months from work. All along, the carrier was offering little to no money. The decision to go to trial was easy, because they weren't even offering enough to cover his liens.
So I picked the jury. The railroad more than doubled their offer. The question at that point was, How much more we could expect the jury to award? And even if they awarded more for the injury, would they place some of the responsibility on my client, which would mean the award is reduced by that percentage of fault. After some more haggling, we got it settled.
So why would we do all that work only to pull the plug right at the end? I talked to the jury after the settlement. Our concerns were justified. The jury had a gut reaction that since my client had worked in the yard for 20 years, he should know the carrier does a crappy job cleaning and maintaining the yard, so the accident was partially his fault. And because he was 55 years old, despite having literally no treatment for any knee pain or condition his entire life, they assumed his knees were going anyway. That jury was lining up to deliver a low end verdict. And by settling the case, we were also able to negotiate reinstatement of months of sick days, something a jury cannot award. We also avoided the chance of the railroad challenging the outcome of the trial and further delaying payment to the client.
What are the risks in going to trial?
Sometimes a settlement makes sense because you as a client have already met your expectations in terms of case value. Other times settlement would make sense because some new fact, either medical or accident related, comes to light during the case. Mostly however, settlement makes sense because it takes back the power of how your case will turn out.
When you hand your case to a jury, you are entrusting total strangers to decide the fate of your future.
Sure, you sat through jury selection and you have some idea of who these people are. But as any number of studies will show you, demographics, either based on age, city, gender or financial status, will not tell you what you need to know.
A personal example:
I am an attorney who wears white collared shirts and works in an office. Unless you asked the right questions you would never know that I grew up doing construction and fixing cars in Detroit. I've cut off finger tips, broken bones and had ridiculous orders given to me by unreasonable bosses. I would not be the juror you might assume.
Still other times it's not about the juror, but about something that happens during the trial on which the jury places importance, when the lawyers and the parties think it is completely irrelevant. For example, one juror told me that he thought that because I was sitting between my client and the jury, I was hiding something. In reality, the judge told me to sit there. The point is, it was completely irrelevant.
How long does it take to get money from a settlement?
Settlement cuts off the ability of the railroad to prolong the case after a verdict, too. As I've written about before, after the verdict comes in, the carrier can make a motion for new trial, then they can file for an appeal to the next higher court. All of that adds time to the case process, as much as 1.5 years! Settlement can have terms on it like how quickly you get your money.
Any decision to accept a settlement and give up your right to a verdict must be made carefully. (Here's why you don't want to settle your claim too quickly.) But do not confuse tunnel vision for a verdict with making the smart play in every case.
If you are filing your own FELA claim against the railroad, you'll need to know how to evaluate the worth of your claim, and the pitfalls to watch out for, before you accept a settlement. Find out what you'll need to file your claim by downloading our free checklist.