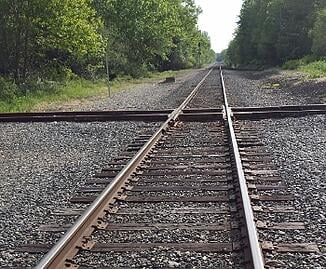 When a client asks me, 'When does the railroad have to pay after trial?" I have to say, "It depends, because the fight isn't over after the verdict."
You've probably seen this yourself. You hear your buddy won a couple of million suing the railroad, but he hasn't seen a dime yet. Most think that once the jury has spoken, the railroad has to pay up. Wrong. In fact, that is where the railroads really excel, because they enter into a starvation mode, where their financial resources come to bear in an effort to starve you out.
Here's how:
There are generally two additional bites at the apple after a successful verdict. Take my client with a devastating eye injury. He was awarded $3.75 million dollars and hasn't seen a penny.
Delay #1
First, the railroad asked the trial judge for a do-over. A railroad can do this for any number of reasons, including that the amount of money awarded by the jury was too high, like they did in my case.
Delay #2
They can also argue that the judge made mistaken rulings at the trial itself, even if that argument was made during trial, again, like they did in my track worker's case. This is commonly called a Motion for New Trial. It is usually filed within 2-4 weeks after the trial and then the injured worker has to oppose the motion to protect the verdict.
Delay #3
The judge then has however long he likes to decide the motion. It can take 3-4 months for this process to be completed, and only if your judge is on the ball.
That whole time, you are left with no more in your pocket than you had immediately after you were hurt.
These same kinds of delays can happen in whistleblower trials.
Earlier this year a jury ruled in our favor and ordered that the railroad pay $400,000 in damages to compensate my client, and punish the railroad, for wrongfully firing him. Again, the railroad filed a motion for a new trial. If you're wondering how much your case is worth, you can click here for answers.
After the ruling on the motion, the railroad isn't finished.
If the judge either doesn't grant the new trial, or if the reduction of the verdict amount is not to the railroad's liking, they can file an appeal to the next higher court. At that level the appellate court is asked to decide if the trial judge did things correctly based on a review of the transcript of the record. This too is a delayed process of briefing and waiting. And the appellate court can take as long as 9 more months to decide after the appeal is fully submitted, a total of one year, at best.
Back to my track worker with the injured eye. His verdict was rendered on Feb. 24, 2014, and it is now half a year later, and all he has to look forward to is another 6+ months of waiting. He's still out of pocket for all of his lost wages and he is still going to the doctor every few months for his injury, but the railroad is still refusing their responsibility as decided by a jury.
If you are moving forward with a suit against the railroad for your FELA injury or whistleblower claim, you need to be realistic. Trials require stamina both of you and your lawyer. It can be 1.5 years after you win before you can see any of that well-earned and hard-fought compensation. That waiting game is perfect for the railroad, because if things happen in the interim - you leave the railroad, get reinjured, or get fired - the railroad can argue that circumstances have changed to justify a different result if they get a retrial.