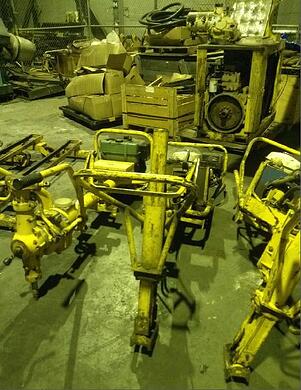 Three weeks after his 30th birthday, my client started working for the railroad as a temporary employee in the track department. He had previously worked for the county as a tree climber and for Poland Spring delivering water.
Six months later, on his first day as a permanent employee, my client, whom I'll call "John", was pulling pin spikes in the tunnels using a claw bar and a half washer, a technique created by the railroad. It was a tough spike, and he and his partner did what they had been trained to do, muscle it out. But the spike head was corroded, and the heat-treated washer popped through in an instant.
Less than half a second later, John was on his knees clutching his right eye. In the ambulance and at the hospital, John was told they did not expect to save the vision in that eye.
After the accident, John learned the railroad had a hydraulic spike puller which could have been used in lieu of the manual technique.
At the hospital he learned he had a ruptured globe. When the washer hit John's eye, it sliced it open from 12 o'clock to 3 o'clock, which led to five surgeries, 29 weeks lost work and a net loss wage loss of $27,000.