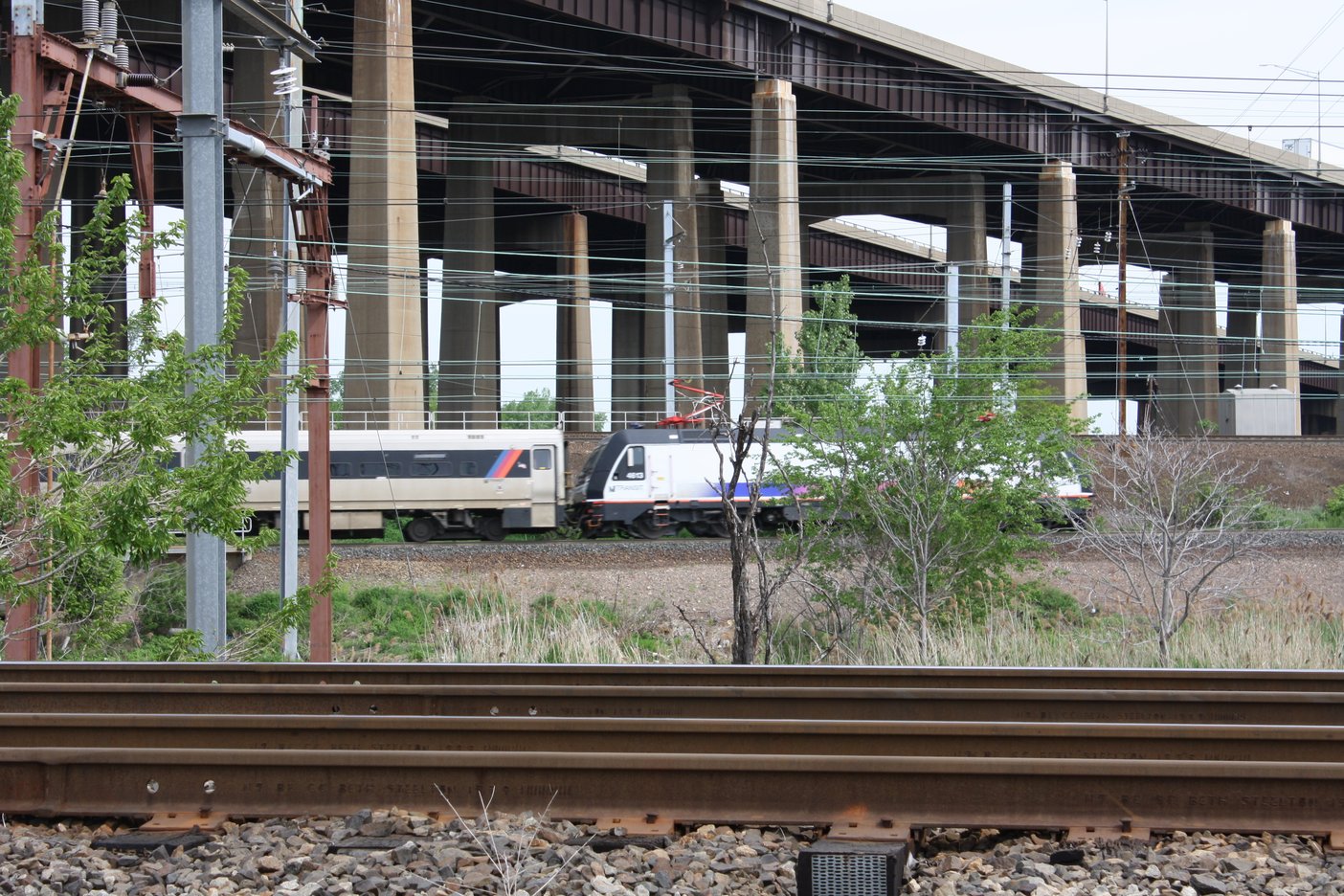 I get several calls a week from workers of every craft, be they electricians, conductors, signalmen, car cleaners, track workers or engineers, just to name a few, looking for answers to some basic FELA claims and lawsuit questions.
Because these answers pertain to all rail jobs I compiled a list of the most frequently asked questions regarding the basic steps to filing a FELA lawsuit against a carrier.
Here are the questions I'll cover in this post:
How early in the claims do I make a demand?
When will I learn what my case is worth?
Once I hire an attorney, how long until my case will be filed?
Once my case is filed, how long before I got to trial?
What happens from the time the case gets filed until the trial?
Will my case always go to trial, or do some carriers settle?
What happens at a FELA trial?
If these questions sound familiar, you are in good company. I represent workers in Seattle, WA, Denver, CO, Portland, ME, Washington, DC, Newark, NJ and New York, NY – and they all have the same questions. Fortunately, no matter where you live, or which carrier you work, the answers are the same, because you are covered by a federal statute called the Federal Employer's Liability Act, NOT any state's worker's compensation statute.
NOTE: Not every claim requires a lawsuit to be filed. Look for upcoming blogs on how to file your own claim. Click here to learn more about the Federal Statute that protects rail workers.
1. How early in the process do I make a demand?
A good settlement is better than a bad verdict. Settlement can happen at any time, but for you the quickest is a pre-suit settlement. However, if a claim is going to get settled, there are some basic items that both sides need to evaluate the case: statements, photographs and medical records are basic. Any railroad injury lawyer, also known as a FELA lawyer, is going to want this information early on, both because it helps in case resolution and because memories fade and evidence gets lost over time. Click here to learn about the kinds of lawyers to avoid.
Your attorney will likely present a demand/settlement letter to the claim agent, where the railroad will be offered a general theory of the case and an explanation of your injuries as well as an opening demand. From there your lawyer and the claim agent will discuss if the case can be settled at a number fair to you. The timing of the settlement demand is based on when all the evidence is collected and on when the full extent of your injuries is known.
2. When will I learn what my case is worth?
If you have an injury that requires extensive physical therapy after surgery, for example, I want you to return to work and make sure you can stay there before assessing the value. If you have to miss more time from work, it clearly changes the value, right? At this point, you should be having a talk with your lawyer about what the top value would be and what the settlement value would be. You can't expect the railroad to pay the most you might get from a jury. That is your best case scenario, if every bit of evidence went into the trial just right and the jury fell in love with you. So there is usually a range of what you consider acceptable and that is what the lawyer works with moving forward, subject to change if new evidence pops up. This blog will help you evaluate how much your case is worth.
3. Once I hire an attorney, how long until my case will be filed?
If no settlement is reached, the lawyer then files suit. I usually allow two months to settle the case after making the initial demand. You pretty much know what is going to happen at that point. There can be delays on the railroad side while they try to get authority (permission as to an amount of money), but two months should be enough. The lawyer makes a decision on whether to put the case in state or federal court. Regardless of which court, the process is the same. After a complaint is filed, the other side is given 30-60 days to file an Answer. Then the court will schedule a conference where a Discovery Plan will be put in place.
4. Will my case always go to trial, or do some carriers settle?
I will say that the general trend is away from early settlements and toward lawsuits, but that is purely anecdotal. The reasons why I think this is happening is fodder for another blog, but suffice it to say that there is an awful lot of CYA going on, and there is an entire defense industry that makes money preparing a defense, regardless of common sense. Read this to understand why you shouldn't rush to settle and click here to see the specific benefits of settling.
5. What happens from the time the case gets filed until the trial?
Discovery is the process where both sides learn what the other side has. There are three basic phases of discovery: Paper, Depositions and Expert. Paper discovery is an exchange of documents and medical records. A deposition is where one lawyer asks questions of the witnesses for the other side. This is where you get asked questions by the carrier's lawyer about how the accident occurred and what your injuries are. Your attorney will also depose people from the company that know what it did wrong.
The final piece of discovery is expert. That is where the carrier looks at any expert reports your lawyer may turn over, both in terms of how the accident happened or medical. The company will have you seen by a doctor(s) of their choosing. Your lawyer will get a report from that examination and show it to your doctors.
After the expert discovery phase is complete, the carrier may file motions. Motions are just legal speak for asking the court to do something. Usually the company will ask the court to dismiss your case or some piece of your case. Your lawyer will file papers opposing the motion and then the court decides the motion. While motions are pending or immediately after, there is usually an effort made at settlement again.
At this point in the case, both sides know pretty much everything about the other side's case that they are going to know before trial starts. So this is the point where the court will bring in the attorneys and you to try to hammer out a resolution instead of letting you just go to trial. Whether it settles at this point is 50/50. If nothing else, it usually brings the two sides a little closer and you may learn a little more about the other side's arguments. Some courts also use mediation or arbitration, but that depends on your venue.
6. Once my case is filed, how long before I got to trial?
The last phase is trial. My cases take approximately one (1) year from the time I file suit to the time I start trial. It is not as exciting as what you see on CSI or Law & Order. But there is a huge amount of preparation that goes into being ready for trial.
7. What happens at a FELA trial?
In the weeks before the trial, you will meet with your lawyer, there will be legal briefs filed with the court, exhibits will be selected, copied and prepared. Witness subpoenas go out. Doctors have to be arranged, either for live testimony or by video recording.
The trial itself involves jury selection, the plaintiff's case, the defense case and then a verdict. There may also be post-verdict motions and possibly an appeal. As the person suing, you are the plaintiff. You have the burden of proving your entitlement to a recovery and your damages. The carrier will cross-examine witnesses as you put on your case. Then they will put on witnesses in an effort to convince the jury you are wrong, both as to how the accident happened, as well as what your injuries are. The case then goes to the jury and the verdict is deliberated. The verdict is read in open court and can take anywhere from 15 minutes to several hours to reach. I had one verdict that took 9 hours to reach. It's a nervous time for both sides. There may be jury notes that come out where evidence is asked to be reviewed or testimony read, and both sides will try to understand the importance of the questions. Remember, a case can still settle at that point, and sometimes one side will think it makes sense to settle based on the jury questions.
After the verdict is read, the court or court rules sets an amount of time to file motions challenging the verdict or the time to file an appeal to the next higher court. For most cases, the case is over at the verdict.
However, that doesn't mean they'll cut you a check right away.
Injured workers should always consult a railroad injury lawyer (for free) but not every claim needs an attorney to handle it. If you think your injury claim is one you can handle yourself, download this free checklist to help you process your claim so you can get back to work.
Photo: MTA Long Island Rail Road / Glenn Greenberg