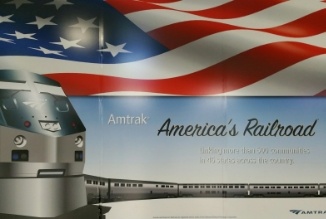 They knew what to do, but chose not to do it
Even as we try to sort out what lead Amtrak #188 to accelerate into a curve in Philly, which required deceleration, we are reminded that the very railroad which is supposed to be the prototype for safety for all others, is not keeping up.
But PTC has been on the NTSB most wanted list since 1970! Was this type of disaster foreseeable? Yes. How much more evidence do we need?
Here is a quote from my post from over a year ago:
On August 20, 1969, two Penn Central commuter trains collided head-on near Darien, CT, killing four and injuring 43. That tragedy 45 years ago began the NTSB's call for development and implementation of positive train control (PTC) systems. In 1970, the NTSB first addressed the need to require a form of automatic train control. Since then, the NTSB has issued almost 50 PTC-related safety recommendations and has included PTC on its Most Wanted List every year from its inception in 1990 until enactment of the RSIA. In the aftermath of a deadly 2008 Chatsworth collision, that killed 25 and injured another 102, Congress passed the Rail Safety Improvement Act of 2008 (RSIA), requiring all trains providing passenger service and freight trains operating on lines carrying toxic- and poisonous-by-inhalation hazardous materials to implement PTC by the end of 2015. In the words of the NTSB, "Railroads that will not meet the deadline to implement PTC should be accountable. Lives depend on it."
Read that full post here.
Twenty-five years of formally recommending the very technology that would have let seven innocent trusting passengers return to their families.
So lives depend on it, and lives have been lost because the federal railroad didn't listen to the federal safety agency. Should bad operator conduct be ignored? No. But we have always been able to anticipate the need for safety measures. Should we skip seat belts because we trust our own driving? Of course not.