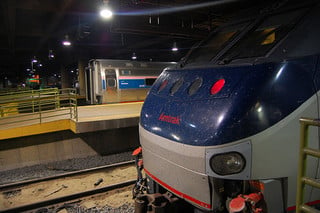 Railroad work is dangerous: heavy machinery, chemical exposure, 150-ton speeding locomotives. Whether you've spent your career working on high voltage wires or maintaining signals or track area, you may have taken on more than your fair share of danger and injury, just shrugging it off as part of the job.
In actuality, it may be that it was the railroad itself that shrugged off your safety. Often workers are put in dangerous situations that they should be safe from, and very often when workers report those unsafe conditions they find themselves slapped with a letter of reprimand, told to keep quiet about an injury or worse.
Here are 10 examples of situations where a worker has a legit whistleblower claim against the railroad.